The PWCParts Watercraft race team competed this past weekend in a P1AquaX make up round in St Cloud, FL.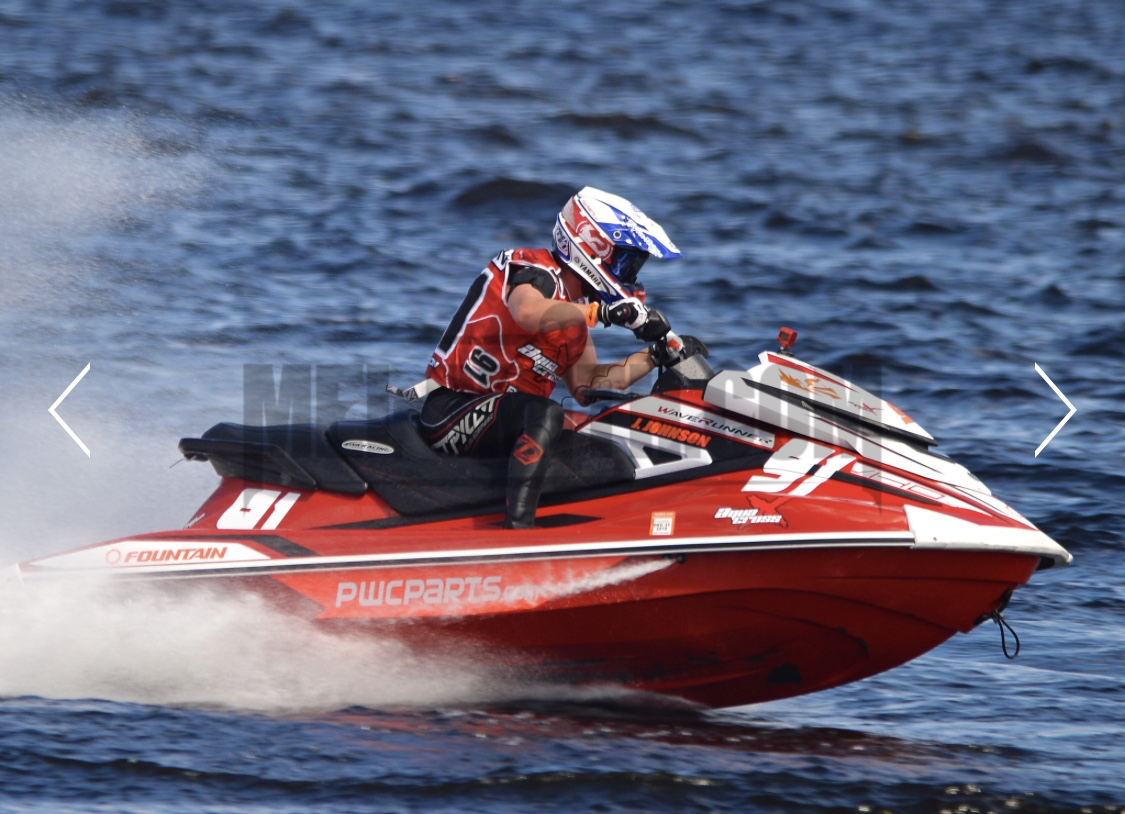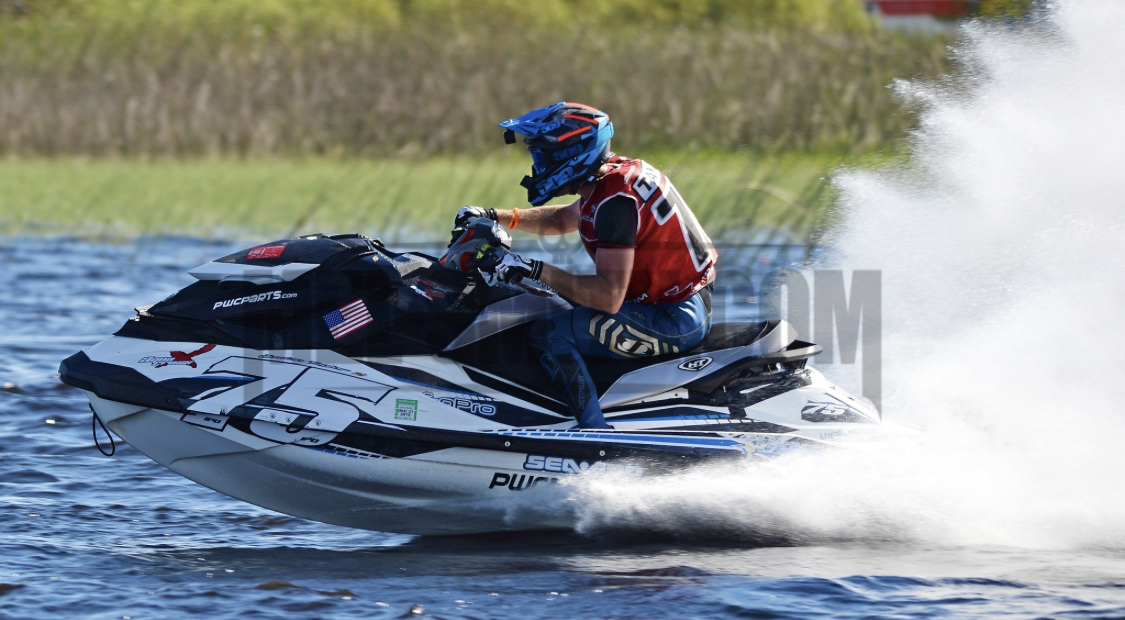 Saturday would prove to be a challenging day for all competitors, with 3 Motos on the schedule and very little break time in between. The PWCParts team pulled some great qualifying positions, with Justin Taylor #75 starting on the Pole, and Joe Johnson #91 starting 3rd in a field of over 30 boats.
Moto 1 got off to a great start with Justin Taylor winning the holeshot and being the first boat to the first buoy, while Johnson would file in line right behind him in 2nd. For the following 28 minutes the two PWCParts team riders would run 1-2, with 3rd place a distant ways back. Taylor and Johnson were never challenged. However, with 2 laps to go in the 30 minute race, a lapped rider inexplicably made a sharp left in the middle of a straight away. This left Johnson on the #91 with no time to react, and the 2 made direct contact at 70MPH. The result was 2 very torn up race boats, and both riders scoring a DNF. Both riders walked away from the incident relatively unharmed. Justin Taylor would go to on win in commanding fashion, with 2nd place Enrique Chia a straightaway behind.
Moto 2 would be a repeat of Moto 1 for Taylor, who won the holeshot and remained unchallenged for the following 30 minutes. Justin Taylor scored his 2nd victory of the day.
Moto 3 presented some new challenges for Taylor. He was 3rd on the start, and did not take the lead until nearly 3 buoys into the race. Running 3rd for the the first 25 seconds of the race was something Taylor had not done all day. However, after gaining the lead, it was short lived. Dave Davidson who made some very significant performance enhancements in between Moto 2 and 3 was way faster than he had been earlier in the day. With his new found speed, Davidson was able to overtake Taylor in a matter of minutes. Dave Davidson's boat was so fast even Taylor who had dominated the entire field in the prior motos found it impossible to even stay remotely close to Davidson.
In a strange turn of events, during tech inspection after Moto 3 it was found that Taylor's water box had a mechanical failure occur and some of the internal baffles had melted down. This was deemed to be a performance advantage by the P1 race director, and the result was a DQ for Taylor in Moto 3, which dropped him to 5th overall for the weekend.
Dave Davidson was eventually determined to be the overall winner after Taylor was removed from the equation.
The PWCParts team is looking forward to redemption in Ft Lauderdale Nov 17-18th when they take to the water in the Ft Lauderdale Grand Prix.